The early stages are intense for a hydrogen startup. Not everything is ready, still lots off challenges in the Hydrogen economy.
Big thanks from the hydrogen startup to the first hydrogen projects
Because you offer us trust, we will give you a discount. We hope you will pardon us the one or other bump in the communication and marketing.
For a hydrogen startup marketing is very expensive
The high costs for marketing make no sense from an engineers perspective. It doesn't make the product better. In a time we would like to focus on usability of out hydrogen fuel station kits marketing is such a hustle.
Real Pioneers of hydrogen economy.
What are we doing with the preorder fees?
Actually we do not need money. We do the hydrogen developement next to our normal job. We would like to increase the quality and offer a sustainable job.
With the preordering money we can employ a product manager. He should take over the discount negotiations, set up the logistics, while we look to improve the quality of the electrolyzer.
We will rent a small space to stock hydrogen components to deliver our hydrogen kits in time.
Wir bieten 200 € Nachlass für jeden Beitrag in den sozialen Netzwerken mit mehr als 100 Ansichten über den Volks-Elektrolyseur. Verlinken Sie uns dazu einfach mit dem Beitrag.
We offer 200 $ Discount for every post on social media with more than 100 views about the Volks-Electrolyzer. Just link us to the post.
Nous offrons 200 € de remise pour tout post générant 100 vues sur Volks-Electrolyzer. Il suffit de nous relier à votre post.
and check electrolyzer cost of more than 20 hydrogen manufacturers to see our best value
What were the problems for hydrogen startups thus far?
Electrical equipment couldn't be delivered in time in 2022. We thought these were German companies, but chips come from china, no matter where they are designed. A big drawback because we wanted to keep the distances short.
It is so difficult for a hydrogen startup to make inquiries. Often times the hydrogen industrie is not interested in selling single hydrogen products. That is why we have to write a lot of email and do a lot of phone calls to find hydrogen components manufacturer who deliver us products.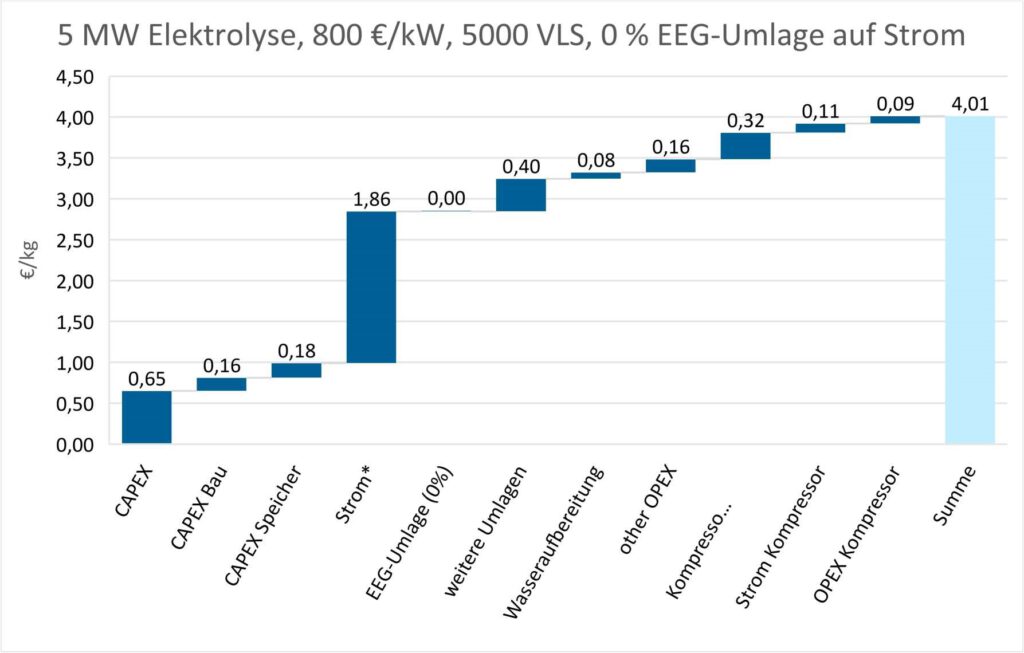 The international hydrogen, electrolyzer and fuel cell price list is available for our members for free.
A hydrogen startup has social responsbility
Electrolyzers, Fuel Cells and the hydrogen equipment is very expensive for normal people.
That is why we offer the VOLKS-ELEKTROLYZER to rent.
The upfront cost are affordable and a sustainable energy consumption is possible for communities and green projects. This is a limited offer and there is no guaranty but feel free to contact us to become the hydrogen community number one.