The Hydrogen car will be much cheaper in near future. Thanks to Mr Faber and his team, who designed a safe hydrogen conversion kit, to retrofit direct injection diesel engines.
This brand new diesel van has been converted to hydrogen. We could say it is a hydrogen van or a hydrogen truck. The costs of hydrogen transportation is drastically reduced through the combination of existing technologies and hydrogen conversion. theoretically it is possible to fuel up at home for free with the personal electrolyzer. If you want to know more about the home refueling system, you find plenty of information on hydrogen cars here.
Interview with the hydrogen car conversion kit inventor
This is Mr Faber and I am going to show you what he did. He converted a standard diesel direct injection engine. He build in the hydrogen storage, regulated it in a way that the pressure is reduced from 300 Bars. Then he made the entire ECU for the hydrogen combustion. He replaced the glow plug with a spark plug and has all the setups.
You can refill the car at the usual place with a 300 bar hydrogen and in terms of NOx emissions there still the AdBlue reducing the NOx emissions
Yeah I would be pleased to hear the
engine.
The hydrogen combustion engine sounds nice and quiet.
It is a usual car. Yes, says Mr Faber.
Efficiency gain through hydrogen combustion
People realized efficiency gains through hydrogen injection. Do you experience efficiency gains?
Yes, so the global efficiency we estimate at
45%
– so 10% more than a usual fossil engine.
Were can I buy the hydrogen conversion kit?
So what is your marketing idea? Do you want to uh sell a conversion kit or do you want to sell the car itself?
No the car itself is not our activity. yes our activity is to sell injection system but we could have option with retrofit activities or OE program. Original equipment manufacturer
this is crazy!
What is the range of a hydrogen combustion car?
Now the big question everybody will ask: We have a certain amount of liters of Hydrogen under 300 bar of pressure, what would be the range you can reach.
We need average between 2.5 to 3 Kg of hydrogen per 100 kilometers so with this configuration we have 9 kg useful so around 300 km.
This would be easy for uh delivering purposes.
But this is not the first objective. The first objective is to access to the zero emission area with existing Technologies plus conversion and in this way uh we are at zero CO2 and today we already in the forecast EURO 7 compliance.
Mr Faber you're awesome. Vive la France
Well, if you want to know how to refuel a hydrogen converted car with a home refueling station and renewable energies for free then please consider becoming a member.
THANKS to the global community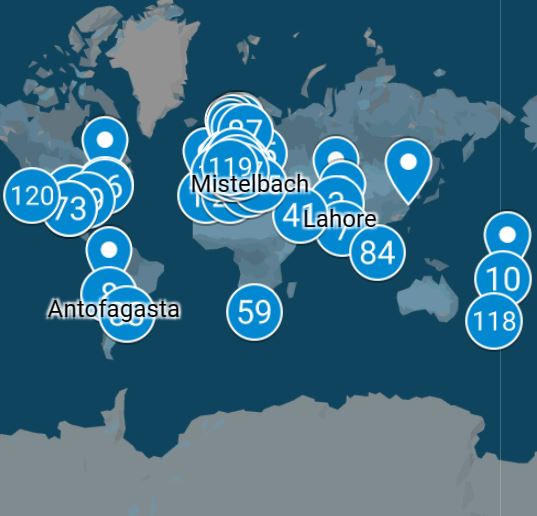 Wir bieten 200 € Nachlass für jeden Beitrag in den sozialen Netzwerken mit mehr als 100 Ansichten über den Volks-Elektrolyseur. Verlinken Sie uns dazu einfach mit dem Beitrag.
We offer 200 $ Discount for every post on social media with more than 100 views about the Volks-Electrolyzer. Just link us to the post.
Nous offrons 200 € de remise pour tout post générant 100 vues sur Volks-Electrolyzer. Il suffit de nous relier à votre post.
and check electrolyzer cost of more than 20 hydrogen manufacturers to see our best value